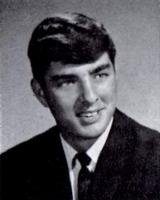 John R. Flanagan (71) of Plymouth, Indiana passed away unexpectedly at home on April 7, 2020 at 12:09 a.m.
John, the son of John R. Sr. and Marian Fisher Flanagan, was born on January 14, 1949 in Lebanon, Indiana. He has been a resident of Plymouth, Indiana for the past 11 years. He was a graduate of both Lebanon High School and Indiana State University. While at Indiana State University, he was a basketball player, and had the opportunity to play with Larry Bird. On May 20, 1978, John married the love of his life, Terri High. John retired as a draftsman and auto cad operator; he has worked at Bendix Corporation and former Crown International of Elkhart. During his free time, he enjoyed playing computer games, as well as going antiquing with his wife.
John is survived by his loving wife, Terri, son Jacon Flanagan. His brother Tom (Brenda) Flanagan, and sister Patricia (Daniel) Coy survive as well. Also surviving are grandchildren Meckenna, Kailee and Nichol Flanagan. He is preceded in death by his parents.
Deaton-Clemens Van Gilder Funeral Home is privileged to be entrusted with the care of John's family.
In honor of the family's wishes, no services are planned for John. Cremation services will be provided for the family.