Welcome to the Lebanon Senior High School Class of 1968 website. On this site we hope to provide a way for classmates to connect in the future. All of the class names were taken from the 50th Reunion booklet. The information and privacy settings for each classmate is left to that individual to add as they deem appropriate.
*************************************************************************************************************
Sadly, another dear classmate has passed away recently. Rose Mary Harvey - October 27, 1949 - February 28, 2019
Rose Mary (Whitaker) Harvey, beloved mother, grandmother and sister, went home to God on Thursday, February 28, 2019 in Denton, TX.
Rose was born in Lebanon, Indiana on October 27, 1949 to Donald Eugene Whitaker and Mary Avis (Adams) Whitaker. She graduated from Lebanon High School in 1968, and from Ball State University in Muncie, IN with a bachelor's degree and a master's degree.
Rose had a servant's heart and was a lifelong educator, with her last teaching position at Flower Mound ISD prior to retirement.
As a member of Denton Bible Church for over 20 years, Rose spent many hours in study and in service. She also was a member of PEO and Mercy Heart, both serving the community.
She married the love of her life, the late Walter Ray Harvey on August 7, 1971 in Lebanon, IN. Rose was preceded in death by her husband Walter and her parents Donald and Mary Whitaker.
Rose is survived by her children, Mary Gabrielle (Robert) Gorrebeeck and Joshua Paul (Heather) Harvey; her grandchildren, Robert Allen Gorrebeeck III and Ryan Dexter Gorrebeeck; sister Melinda (Whitaker) Kizer and brother Cecil (Sue) Whitaker. She is also survived by nieces Kate (Whitaker) Campbell and Marissa Wills, and nephew Matthew Whitaker and their families.
A memorial service is scheduled for 11:00 A.M., Thursday, March 7, 2019 at DeBerry Funeral Directors with Rev. Michael Spencer officiating. Private interment will be held at DFW National Cemetery in Dallas.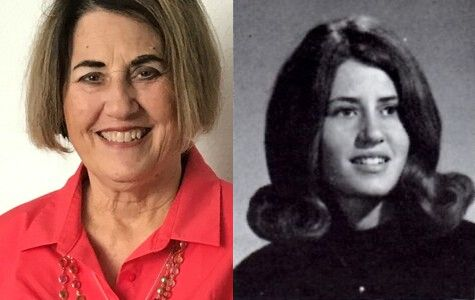 *************************************************************************************************************
Monthly class dinner at the 32 Bar & Grill in Lebanon, on Feb. 27th. Good food (most had catfish!) and lively conversations. Attending were: Linda Delpha, Janie (Charlie) Reynolds, Dan Mossman, Alan (Grace) Cragun, John Trips, Dana Brown, Linda Duke, Rena Russell, Tony Hedge, Linda Trent, Linda Durr, Sandy Isenhour, Laura Eaton, Carol Janow. Not pictured: Bruce Snodgrass.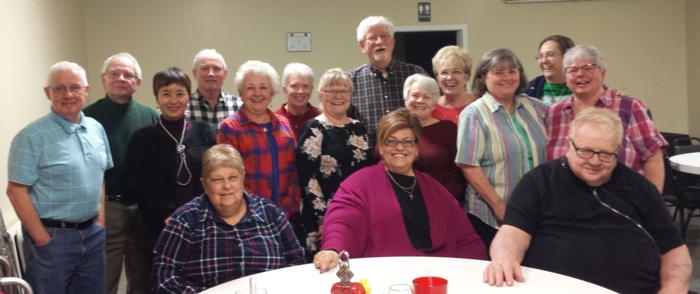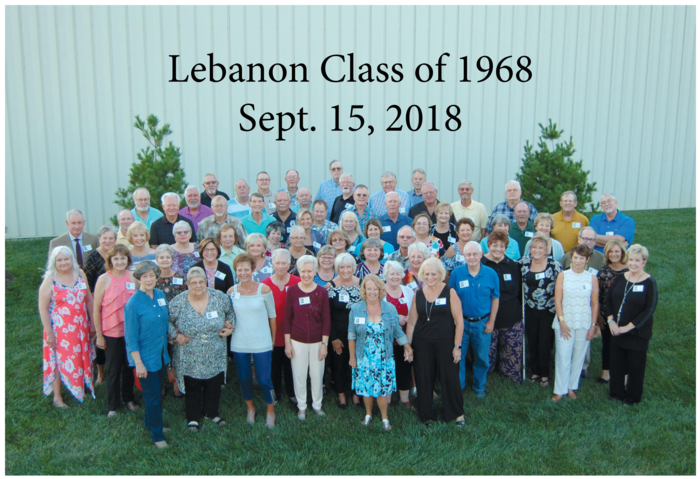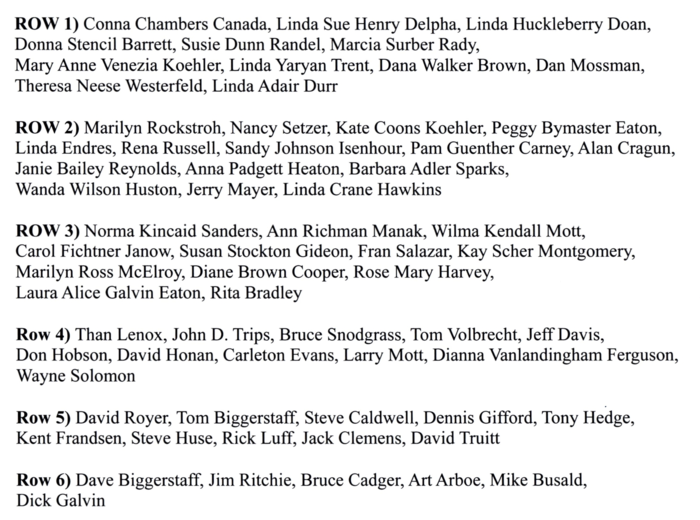 A very touching Classmate Memorial ceremony was held during the reunion, as we remembered our 37 deceased classmates. This classmate memorial video was shown during the ceremony.