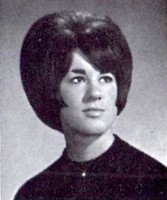 B: 01-05-1950 - D: 09-15-1993
Former Lebanon resident Janet Kay Hoffman Wall, 43, died unexpectedly Sunday at her Big Sandy, Tenn., home. Mrs. Wall was a homemaker and a part time pharmacist's assistant.
She is survived by her husband, Charles W. Wall; a daughter, Melissa Wall and a son, Phillip Wall, all of Big Sandy. Additional survivors include brothers Jim Kremer and John "Tuffy" Hoffman, both of Lebanon, and sisters Jean Hoffman and Jo Ann Hoffman, Tenn.
Funeral services were held today in Tennessee. Interment will be Wednesday in Memorial Gardens, Camden, Tenn.